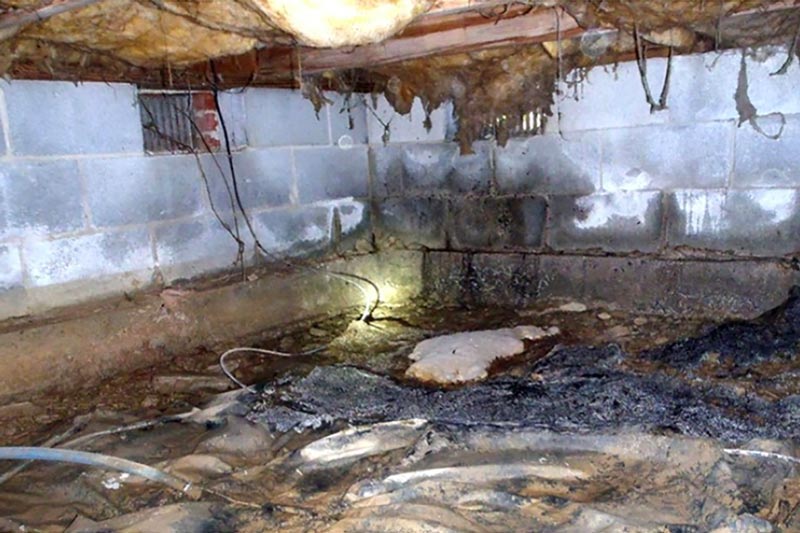 You see a blog post title like that and probably grimace a little bit. Not a good thing, that's for sure. But if you're visiting the Restumping Melbourne blog for the first time, for the second time, or if you're a daily reader, you've already made a step in the right direction. Welcome! We're so happy to have you here. If you're a newer visitor, you should know that we're the premier restumping company in Melbourne and the surrounding areas and that we're dedicated to reinforcing the foundation of your home. That means that while this blog definitely serves as a robust one-stop-shop for all things home renovations, our focus is generally on supporting you – literally – from the ground up. So, today, we're diving into water damage in your crawl space. (Not literally, don't do that).
So many of us never think about water damage or our crawl spaces, because unless they're very serious, they're out of sight. Out of sight means out of mind and that's a mindset that the Restumping Melbourne team would like to change. Your crawl space is the area immediately underneath your home, where we do most of our work to reinforce your foundation. But, it's also home to many other systems that are necessary for your safety and comfort. These include things like water heaters and electrical systems. Know what happens when wires and water connect? Not a good situation.
The causes of water damage don't require rocket science. They're everything from leaks and flooding to standing ground water, which are all thanks to mother nature and common sense. While some situations are unavoidable, like flooding in the area, others are easy to keep in check if you regularly check on your crawl space and keep an eye on your pipes.
So, what does water damage lead to? One of the most common situations is dry rot. If you're not familiar, it's a fungus. It grows in any wood that's exposed and already has high moisture content (water damage). Dry rot sounds less dangerous than it is – if you don't keep an eye on it, the wood will degrade and cause really necessary structure elements like the beams, joists and sub flooring to totally deteriorate.
Luckily for you, Restumping Melbourne is an expert at all of the above elements. Even more luckily for you, you visited the Restumping Melbourne blog and are now properly educated about the basics of water damage in your crawl space. But this is only the beginning. Tune in for our next post when we cover fungi and the other elements that cause and are a result of water damage in your crawl space.
Questions? Comments? Let us know! The Restumping Melbourne team would love to hear from you by phone, email or in person. Other topics you'd like to see on this blog? Please reach out with any ideas. We're excited to partner with you and help turn your house into a home.