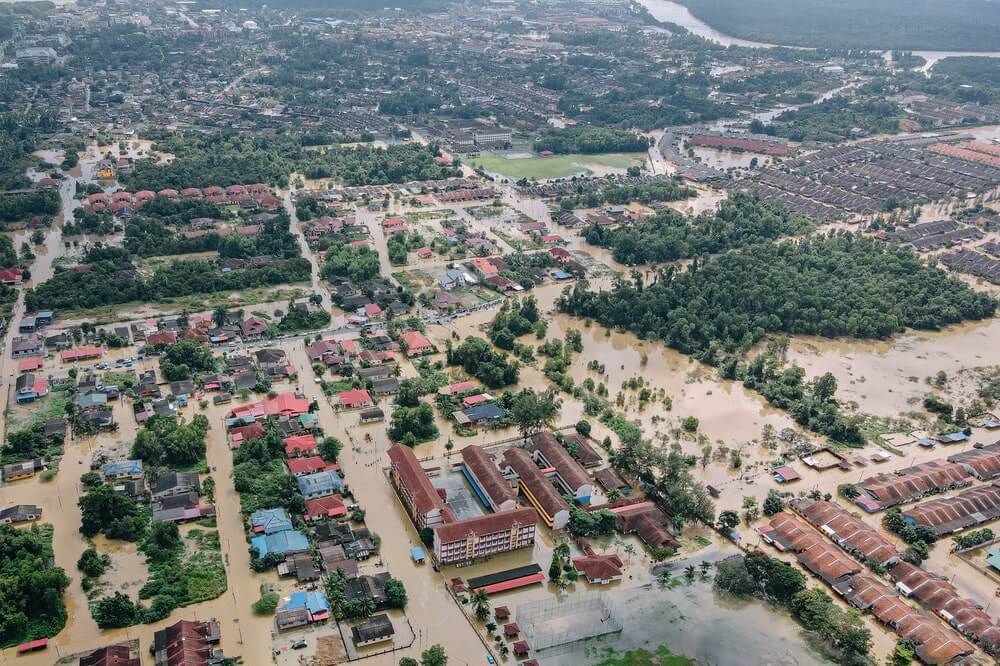 What a depressing title of a post, right? The Restumping Melbourne team doesn't normally make a point of sharing such information, but every now and again it's absolutely necessary. Riddle us this – why do you think reinforcing the foundation of your home is so important? It's not just for fun, it's for function (although you can't spell function without fun… come on, you have to give us that one…). Our team has reinforced the foundations of homes for generations and for decades through our restumping, reblocking and underpinning services, because we know how important it is.
As with many things, some of the most important – you have to learn the hard way, through heartache, through disaster, and through hard times. There are fewer things that fit into all three of those categories than floods. If you're a regular visitor to the Restumping Melbourne blog, then you know that we've been doing our best to profile some of the most earth shifting (literally) events that have happened in modern history, as they really are the catalyst for our business and why reinforcing the foundation of your home is so important. Sometimes we like to zero in on one specific event, while others, it's important to paint a broad picture of what havoc Mother Nature has created. Here is the first part of our list of the top 10 most deadly floods in recent history:
10- North Sea flood, The Netherlands (1212)
Coming in at number ten is the North Sea Flood in The Netherlands. Fun fact – the area is surprisingly one of the most impacted by floods and other natural disasters. This particular flood – commonly called the North Sea flood, began in June 1212 – lasting an extensive six months, claiming almost 60,000 lives and leaving a path of devastation in its wake.
9- St. Lucia's flood, The Netherlands (1287)
The famous St. Lucia's flood took place on December 12, 1287 with between 50,000 and 80,000 casualties in both The Netherlands and North Germany. The irony being that before the flood, there was a huge drought, with no water in any of the surrounding lakes. So how did the flood happen? It was a Molotov cocktail of a windstorm, low pressure and a high spring tide. Unfortunately, it destroyed multiple areas, and eventually caused Amsterdam to become coastal town.
8- Jiangsu-Anhui flood / Yangtze river flood, China (1911)
The Yangtze River is the third-longest on the planet. Its 3,917 miles long and the first source of transportation and irrigation in China. The Jiangsu-Anhui flood took place in 1911 when the Yangtze and the Huai (another major path of water) rivers began flooding at the exact same time, claiming almost 100,000 lives. The impacts were felt long after the flood was done, as it left about 375,000 people homeless in all of the surrounding areas.
7- Red River Delta flood, North Vietnam (1971)
1971 was the year when the Red River Delta Flood occurred, obviously at the peak of the Vietnam War. While the Vietnam War caused extensively more damage, the flood did still claim more than 100,000 lives – especially if you lived in the city of Hanoi.
6- St. Felix's flood, The Netherlands (1530)
The name day of St. Felix wasn't one of celebration in the year 1530 – when this flood occurred. More than a dozen villages and towns were completely wiped away. Looking at the numbers, about 120,000 people were killed. Land and properties worth more than 100 million euros collectively were completely destroyed. History will always remember it as the deadliest flood in European history – even to this day.
5- Yangtze river flood, China (1935)
The 1935 Yangtze river flood killed more than 145,000 people, also leaving millions of people homeless. This was a particularly scary flood because it brought along diseases and famine for the ride. The diseases included tuberculosis, malaria, and dermatitis.
Still feeling positive? We hope so. Give the Restumping Melbourne team a call so that your home is safe, no matter what Mother Nature sends your way.