Calling all social butterflies, this post is for you. Restumping Melbourne isn't all about the hard labor and heavy lifting, we've got a softer side too. After all, what do you think we're envisioning when we're ensuring that your foundation and decking is as solid as can be? We're envisioning generations of lasting memories, including those of fancy soirees outside on your new deck!
With the weather warming up, we figured this would be the perfect opportunity to review deck ideas for your outdoors, to ensure that your next shindig is the talk of the town for years to come.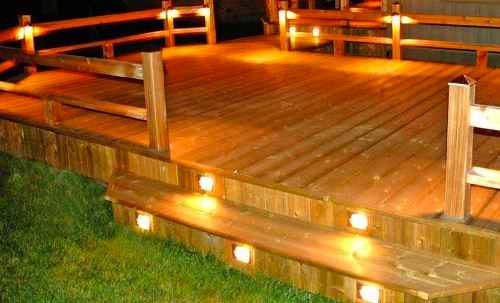 Your deck is going to be one of the biggest statement pieces of your backyard. It's a conversation piece, and it's the perfect canvas for outdoor get togethers. Gone are the days when this was a copy and paste job, an outdoor deck should be as unique as you and your family. There are a lot of variables at play. You get to choose the size and shape, sure- but you also get to choose the wood, the finish, the railings, any additional pieces that will be integrated into the design like a fire pit, the list goes on and on… That's before you even get to your deck furniture and any landscaping that will line the perimeter.
Sound a bit overwhelming? Good thing you have Restumping Melbourne here to watch your back. Here are our recommendations on ensuring that your deck is the place that you want to hang out, rain or shine.
First up, make sure that you're considering your construction materials. The options are endless but there are four that we tend to recommend. These are pressure-treated lumber (a classic hardwood look is a plus but this type of wood requires a lot of maintenance and can warp easily), redwood (durable but more expensive), composite (low maintenance but you're limited as far as color options go) and aluminum (most durable but also most costly). There are pros and cons for each, you just have to weigh these and make the decision that makes the most sense for you.
Next- keep the functional areas of your deck in mind. If you know that you'll be using your deck for lots of outdoor get togethers, then try and view your floorplan as you would walk through a party. You'll want a couple of different seating areas, as well as an open area for socializing and serving food. We recommend maximizing your space by angling seating areas in the corners of your deck, that way you're not obstructing traffic or getting in the way or an impromptu dance party.
Finally, let landscaping play a role in the design of your outdoor space. No matter if it's a few potted plants, or an entire bank of seasonal flowers, adding a bit of color to your deck is a great way to liven it up for any get together. Most greenery is low maintenance and adds a ton of curb appeal to your property if you ever make a move to sell it.
Keep these tips in mind and you'll be well on your way to being the king or queen of the block.