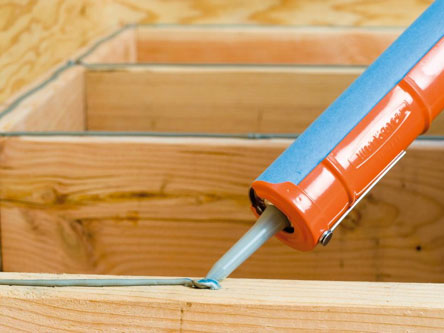 Restumping Melbourne is lucky enough to work with a variety of clients. Your homes and businesses range in size, shape and type. They've been built with a variety of materials, which can help dictate how we help to reinforce your foundation. We ask a lot of questions, to determine the right process and materials for your property. Many times, the conclusion that we make, is that we want to move forward with a stump sub-floor.
You're probably wondering, how do I know if I have a stump floor under my existing home or business? After all, if that's what's down there right now, then that's what you'll need to replace. Take a look around down there. Do you see many different columns or stumps as you glance around. If so, you have a stump sub-floor. These stumps or columns won't always be the same height, especially if your home or business is built on a sloping block. In fact, they can be a large variety of heights. Their number one goal, is to ensure that your home remains level. These stumps need to properly support the building structure's weight so their placement, their weight and their relation to the others, is all a bit strategic. Above the stumps, goes the floor frame, above the floor frame goes your chosen surface for the floor.
Stumps is a bit of a general term, you're probably wonder what they're made from. As an industry standard, stumps have been built from hardwood. Unfortunately, experts have noticed that stumps made from hardwood rot over time. This means that they can't properly support such a large weight, and render any Restumping jobs much less useful. In more recent years, you'll notice an upswing in stumps that have been made from treated timber, galvanized steel and cast concrete. An expert engineer, like the teammates at Restumping Melbourne, need to help oversee the process of building a stump, so that it's the right shape and size. If you're looking for next level, you can find adjustable and prefabricated steel columns in the market. The one big difference here, is that these can be adjusted onsite, meaning that last-minute adjustments are possible.
Once you have the stumps built, the remaining question is around installation. There are a couple of steps that we need to take. We need to peg the building with string lines, this is absolutely crucial for proper measurement. Then post holes are dug. Once these two steps are complete, it's time to install the beam and the joist flooring frame. Now it's time for the stumps to be bolted to the floor. Fill the holes with concrete, and your home or business is reinforced and set up for success.
Looking for a visual to complement your new knowledge of stump floors? Look no further. Here is one of Restumping Melbourne's favorite videos, for your viewing pleasure. Questions? Comments? Let us know. We look forward to ensuring that your home or business is safe and sound.