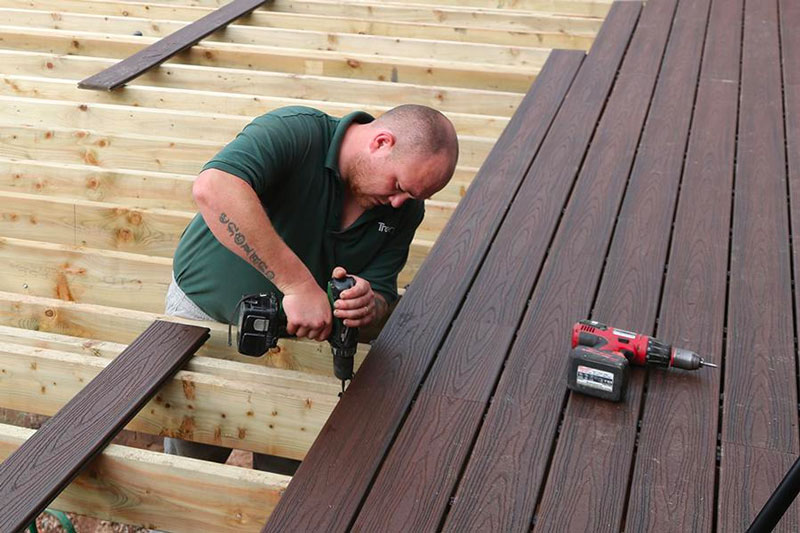 Welcome to the Restumping Melbourne blog! If this is your first visit, we're so happy to have you here. If you're an expert in the space or a regular reader, we welcome you back just as passionately. This is our little home on the Web, where we get to share with you the topics, products and stories that we're most excited about. Frequently, these fall specifically into the restumping space. We share the newest trends, where Restumping jobs have turned up in the news (in good ways and in bad ways), as well as what's going on with our team and our company. But sometimes, we take a step outside of the box, so to speak, and expand our offerings out to home renovations, landscaping and the like. Today, the two are rather married as we dive deeper into composite decking.
In our last post, we talked about its general benefits and what exactly it is. A refresher? It's a great alternative to wood if you're building an outdoor deck. It's durable; it's often less-expensive and avoids many of the pitfalls that can come with a wooden deck. These include mould, warping and those pesky insects that tend to take bites out of wood. Today, we continue the journey, first with considerations that you should keep top of mind.
Installation instructions are a big one. If you're not a big do-it-yourselfer, you should always, always call in the experts. It's never worth it if you make a costly mistake and negate all of the hard work that you've put into your home renovation project. There are some styles of low-maintenance composite decking boards that have few steps to follow for installation. All you need to do is track down reverse thread screws and screw down the wooden planks. The reason that you want to source the reverse thread screws is that you will mitigate any "mushrooming" issues on the surface, where the boards may push up in the middle, giving them a mushroom-like look. An alternative is the different products with grooved edges. The grooved edges mean that you can use hidden fastener clips that no one will ever see.
You're probably wondering exactly what these boards are made of, and that can be an important. The key materials here are polyethylene plastic or polyvinyl chloride. These are more commonly known as HDPE/LDPE and PVC. These materials are then mixed with rice hulls, or wood fibres, or other fillers to create the look. You can cut and treat them just look wood decking, but keep in mind that most decking is installed horizontally over 16" and diagonally over 12". You'll be even better set up for success if you look to the manufacturing companies for accessories and any other needs the system might have associated.
Bottom line, every home is different. Composite decking may be the solution for you. Questions? Comments? Give us a shout. The Restumping Melbourne team would love to hear from you.