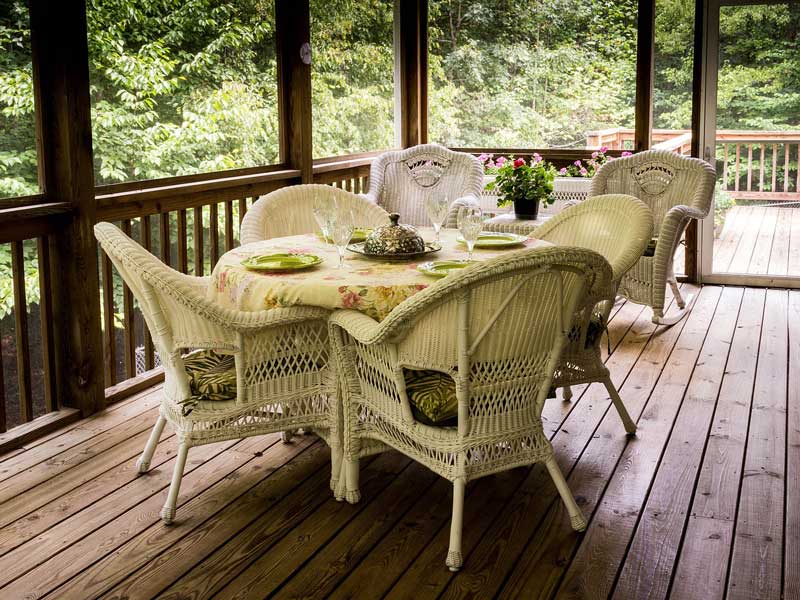 We get to do a lot of fun things here at Restumping Melbourne, jobs that we're experienced in and passionate about. Obviously, the core of our business is the restumping jobs that we do, but those jobs have taught us a tonne about the makeup of any home. We've learned about verandas and porches, and balconies and decks. We've learned that makes them good and strong and what can tear them apart easily. We feel very strongly that part of our success as a company is ensuring that our customers feel properly educated about these topics. The best case scenario in our minds is that our customers feel totally comfortable with our work because they know exactly what we're doing. That's why we take the time to info-share on this blog so much. It ensures that we all win. Today, we're focusing on composite decking.
Unfamiliar? Composite decking is (lifted from How Stuff Works) a man-made building product that includes an approximate equal mix of recycled wood fibres and recycled plastic. Because composite decking products are so durable and impervious to rot, they have a much longer lifespan than wood decks.
There are dozens and dozens of manufacturers and each brand and style has different benefits that might make the most sense for you. There continue to be more and more each year. In fact, composite decking has come a long way since the 80s and 90s when products tended to be a bit less durable and lower-quality. Back then, you got what you paid for. Now, there are far more low-cost products available that will still get the job done. Products distributed these days are also far less likely to breed mould and mildew, to fade and to stain.
It doesn't matter what colour or stain that you're looking for; there is a brand and product out there for you. You can choose from natural looking colours or go for a bolder look. There are even variegated tones that truly reflect exotic hardwood grain patterns. If you can imagine, this is creating a very niche market called "deck fashion". How the times have changed right?
There are many benefits when it comes to low maintenance. Real wood materials need to receive a different level of maintenance and support that composite decking doesn't have to undergo. You do need to stain composite decking, you don't need to seal it and you don't need to paint it – it's ready to go. If you're willing to pay a slightly higher price point, your composite decking may even come with a warranty that then protects you from insect damage, from rot and from cracking and splitting. But there are a few things to keep in mind before you pull the trigger on your decision. Make sure that whatever installation you move forward with has been evaluated by a materials testing laboratory, and make sure that the laboratory is accredited. The reason for this is that you want to be certain that the decking that you've chosen meets baseline architectural standards.
More to come in our next post about other things to keep in mind and what style would work best for you.