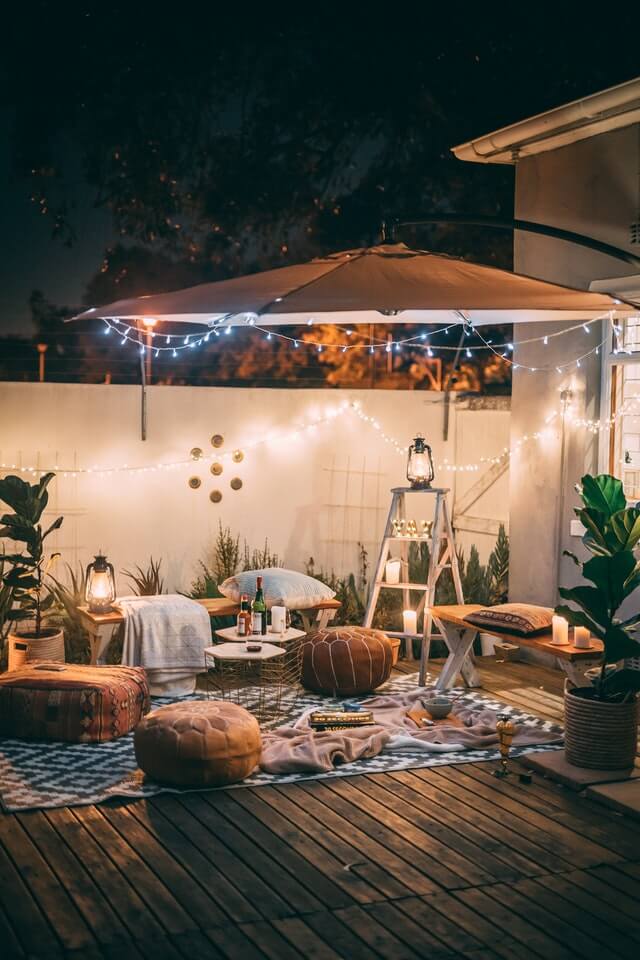 There's something so magical about driving down the street and seeing a particular house well lit up. You can tell that someone put a lot of thought and effort into their property if they're investing that much time and creativity. Because setting up lights outside a house is hard! And the Restumping Melbourne team knows hard projects. Having been restumping, reblocking and underpinning homes as long as we have, we've pretty much seen it all. We wouldn't call ourselves cynical, but we would say that there's little that can phase or surprise us. Remember, that only benefits you. Especially because, as we get better and better at our craft, we learn more and more about homes at large. Full circle – let's talk about a project that impacts your home at large!
SO; hanging lights outside on your home. It's not just for the holidays, although we've seen some epic representations of festivity outside of different homes during the holiday season. We'll touch on those in another month or so, giving you a chance to actually enjoy the current moment and season at hand. No, lights look great all year around and they can actually be a functional benefit too, especially if you're coming or going when the sun isn't out to guide you.
In order to properly prepare for this project, you're going to need some tools and materials. Start with gloves, a tape measure (don't take a chance on this one, best to have the correct measurements of your home as indicated on the tape measure), a ladder (unless you're very, very tall), an extension cord and timer & lighting controls. Oh yes, and don't forget about the lights themselves.
Perhaps the most fun part of the process is determining your design. Are you looking for a house that's completely lit up and one that you can see from a mile away? Or are you looking for something that's a bit more subtle? Either way, sketch out a general picture of your home or print a recent picture. Then you can plot exactly where you want the lights. Logistically it is important to think about surfaces and where outlets are, although the aforementioned extension cord will definitely come in handy if you're planning on stretching your lights beyond a certain point.
You may have no idea where to start as far as where you want to hang the lights outside and that's just fine. That's where the Restumping Melbourne blog comes in – your one-stop-shop of information. Here are some popular locations:
Either inside or outside of your timber window boxes and planters
Hanging along the eves or lines of your roof
Decking any sort of landscaping you already have like trees or hedges
Wound around pillars, posts or deck railings, especially if you have a verandah or portico outside
Lining your windows, door frames, especially your front door and any other architectural features that you want to show off
Near driveways and pathways, perhaps lining the driveway all of the way to the home or garage
We know that we've probably opened a Pandora's Box of curiosity and maybe even a sense of motivation, which means you'll just have to come back for our next post!