The easiest way to set ourselves up for success as a company and a partner in your home renovation process, is to elevate you as a major stakeholder in every decision that we make. While we certainly consider ourselves experts in our skill-set, that doesn't mean that we're not open to conversations and questions about our ideas for your homes and businesses. That is how great collaborations are fostered, and we are all about great collaborations.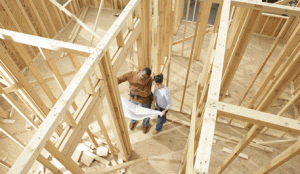 So let's talk through the remainder of the process, the services that you can expect (both tangible and not so) through the duration of your renovation.
So far we've walked through the pre-process, which is where most of the creative conversations will take place. After all, we won't feel comfortable having you sign on the dotted line for our services with any project, if we can't promise you alignment with the vision that has been in your head for so long.
But if we're on the same page, then it's time to get the home renovation party started. You now have in-hand contract with duration and costs. If we see these numbers changing once the work has begun (whether it will take longer or cost a different amount), then we will communicate that to you immediately. You won't be put in positions to sign away your life based off of our updates, we'll always give you options. For example, if it's going to take two weeks longer to give you one product, but we can give you a secondary product in one week– it's up to you which you prefer. We will give you our opinions– sure– but you make the final decisions.
Our work should take up to ten days, dependent on customizations, size of the land and specific challenges. For 80% of instances you shouldn't even have to leave your house. There's a good chance, if we're only working on the foundation of the home, that you won't know that we're there. During this time we will give you updates as frequently as you'd like. If you don't want any updates, then we'll be quiet as mice, unless we need cost/time/material approvals. If you want daily updates on exactly what is going on, then that is exactly what you will get. You will have one Team Lead from Restumping Melbourne, one consistent face to see each day and to ensure you that everything is always under control.
And when the work is done? Well then it's time for an in-person walkthrough. We should have answers to any questions that you may come up with. We can explain the materials that we've used. We can explain exactly how long your restumped foundation will last and best practices to make sure that this duration is as long as it can be.
Only once we receive a seal of approval and firmly shake hands, will we settle all accounts. But the relationship doesn't stop there. Our work with foundations traverses into a host of knowledge about the durability of walls, floors and homes in general. Feel free to reach out with questions at any time. Our friendship and commitment to you, is lifelong.