I'm sure you've seen both good and bad contractors in your day. Hopefully more of the former, but too often we've received alls to help us eradicate situations where contractors have really made a mess of of it for our customers. This always hurts us to the core. In the mind of every team member at Restumping Melbourne, there is no reason out there why work shouldn't be tip-top, done in a timely manner and with a smile on every team member's face. The best way to circumvent a negative experience with your future work on your home or business? Call Restumping Melbourne. If that's not an option, or you need a little time to realize that it's the best option, here are some tips and tricks to look for in choosing your next contractor:
Make Sure That They, Or Their Company, Have a Vision- This should be a no-brainer, but too often, contractors decide to be solely logistical, with no creative drive. Your contractor or contracting company should be an equal balance of analytical, creative and logistical. It's the trifecta of successful work. Your contractor should not only come to the table with ideas to upgrade your home or business, but when asked- a vision for their company or future. Emotion drives creativity, and you know that they'll have a stake in the work that they do.
Discuss Leadership And What It Means To Them- When you choose a contractor, you're giving them full reign over your home or business. You're putting your trust in them, to manage this huge investment (probably emotionally, and financially), and you're hoping against hope that they're going to treat it with care and respect. You're not going to get the same level of care and respect from someone who isn't ready to lead his or her team. If your contractor can successfully lead a team, then your work will be done more quickly and more efficiently. You can read leadership from the initial conversation. They're a listener, they're thoughtful, they'll deliver answers on every question that you come up with. And most of all? They have a plan.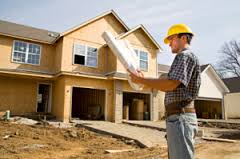 They Want To Learn And They Want To Teach- Here at Restumping Melbourne, we will never believe that there is a crux in the industry, or a pinnacle of when we'll reach perfection. There are too many amazing vendors in the area, nipping at the backs of our heels. What sets us apart from them? And, what should set your next contractor apart from the pack? Both the drive to learn, AND the drive to teach. Do not think about them as two separate entities. Rather they should drive eachother, the chicken and the egg. If your contractor wants to learn, he or she will tend to be on the cutting edge of new methods and materials to integrate into their work. If they want to teach, you will feel far more looped into the project and up-to-speed on exactly what is happening.
When in doubt, give us a shout. We will cut through all the spin and help you achieve the quality of work that you deserve.