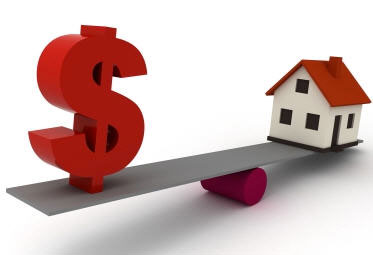 Isn't it funny how attributing costs to anything, somehow makes it slightly less fun? Once you put a dollar amount to it, it becomes much more real, doesn't it? Sometimes, this makes sense. That all-inclusive tropical vacation? Sure, it sounds wonderful and totally worth it, when you're just day-dreaming with pictures. But once you determine that it's going to cost far more than you'd anticipated (or maybe exactly what you'd anticipated), well then- some of the glitz and glamor starts to disappear. The same thing goes for expenses related to your home. It's real, it's right in front of you, and it's supposed to last the rest of your life. You depend on your home to take care of you—to provide a roof over your head at night. So we frequently push these types of costs, like foundation cost, out of our heads.
This is in part, because we realize what we're giving up for the things that we want. But while some of these things aren't necessary, like the landscaping out front, or the vast pool out back (but how cool would it be, right?) other expenses are. Other expenses, like the foundation underneath your home or your business.
Luckily for you, you have the Restumping Melbourne team on hand. Your Restumping Melbourne team can and WILL help you determine foundation cost upfront—what you need to take care of now, and what you can take care of, at a later point in time.
Underpinning can cost anywhere from a few thousand dollars to more than $100k. It just depends on the severity of the problem. This is another reason why it's so important for you to constantly and consistently monitor certain facets of your home, like cracks in the walls or the ceiling. In our minds, you can never reach out too early. If you see anything around your home that bothers you, you're always better off safe than sorry, when reaching out to your Restumping Melbourne team.
To that point, many of our customers want to know as many costs as possible upfront. There are two best ways to do this, and the first is to engage with a structural engineer. The structural engineer will come to your home and complete an independent report, not affiliated with Restumping Melbourne or any other company in the area. The structural engineer can cost about $800, but you'll rest soundly with a more solid picture of what's to come, as far as costs and necessary services.
Your other option is to deal directly with underpinning experts, like ourselves. Our services do include those of a structural engineer. The only difference is that their opinion and ours would be the same, unlike the aforementioned option. We don't want our valued customers to think this is a bad thing, by any means. We just want to paint the most transparent view possible.
Bottom line, you've got the Restumping Melbourne team on your side. Give us a shout, we'd love to assist and help you determine your foundation cost.