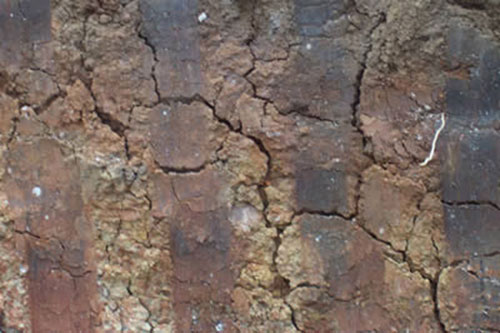 Your soil? That's an odd thing to become familiar with, isn't it? Might make you think about gardening? Probably not too high on your priority list, but Restumping Melbourne would like to take the guesswork out of this, so that it can become a priority for you. If you think about it, the soil underneath your home or business may be one of the most important components. When you know what you're working with, you can make informed decisions which will save you time and money in the long run, not to mention a headache or two or four.
When you know your soil type, the process of addressing cracks in your walls or floors is made much more simple. The different soil types bear heavily on levels of water that can be absorbed by the soil, as well as patterns of shifting that the soil may have.
You may be thinking, okay, do I need to just get down on my hands and knees and dig up soil from beneath the house? Measure its moisture levels and determine what kind of soil it is that way? That's a lot of pressure! Luckily, that will never be the case when you're working with Restumping Melbourne. We work with local geotechnical engineers and council engineers. They're familiar with the different soil types in areas of the country. They can also assist with specific soil samples from your property, so that the analysis includes the full spectrum of the soil's composition.
There are four different kinds of soil that you'll find underneath your home or business' foundation. These are peat, silt, sand and clay—although you'll be hard pressed to find peat in most areas of Australia.
Sandy soil is the most ideal for companies like ours, it causes the least number of issues with the foundation. This is because moisture and water can free flow through the soil. When water has a chance to move through the soil, it creates the most solid foundation, with no air pockets and less chance of sinking and settling for the foundation. If you see cracks in the walls or floors and you have a sandy soil foundation, then we recommend that you contact a plumber immediately. The likelihood is that there is a broken sewer.
On the other end of the spectrum we find clay soils. Clay soils are very reactive. This means that when moisture levels change- increase or decrease- the clay has a severe reaction to this. It can change volume and it can move. This means that houses built on clay soils have seasonal movement. Ironically, this means that if you notice a wall crack- even up to five mm wide—it can be simply due to regular, seasonal movement.
The bottom line, as with any educational advice that this blog gives, is that you can feel free to reach out with any questions that you might have. Even if it's not a Restumping Melbourne specialty, our extensive network of contractors and engineers can help you solve the problem.