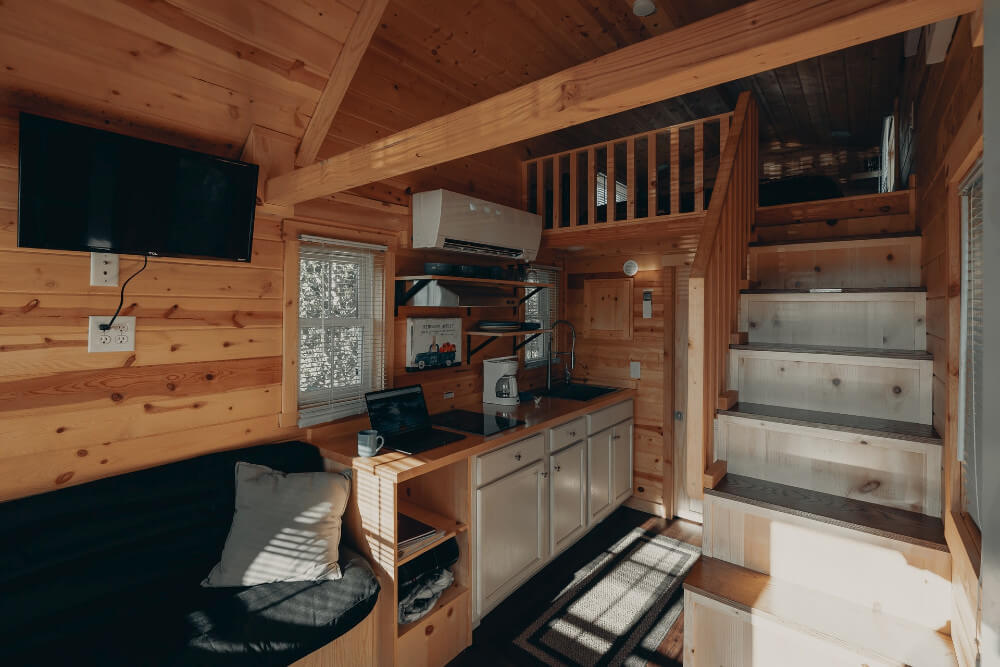 What better way to kick off the year than be enriching one of our favourite trends on the Restumping Melbourne blog? We know, you're shaking your heads, throwing up your hands and saying, "you're right, there's absolutely nothing better than the trend that we know you're referring to!" For our newest blog visitors (welcome!), we won't keep you in the dark any longer. Once a month, we like to share our favourite finds on the internet with our current and prospective customers. They talk not only about what we're best at – reinforcing the foundations of your home – but your homes and properties in general. Read on for more information:
We have a soft spot for storytelling related to tiny homes. It takes a very strong and creative household to say, "hey, this is all that we need". That said, many of the tiny homes that we've profiled over the years are even better than regular-sized houses. It takes a lot to go this route, but examples like this one show exactly how it can be successful. The "simple life" doesn't have to mean the simple life. As this post's title shares, 'complete with a modern kitchen, an outdoor bathtub and luxurious decor chic.' Sound good? Definitely something to explore. Check out this link to learn more.
It's both helpful and enjoyable to learn about how households design and build their homes in countries outside of ours. It provides context, helps us explore new knowledge and is just generally enjoyable. Today, and in this article, we're exploring Russia. The Restumping Melbourne team works on all sorts of different types of properties and this one embraces many of the newest trends in interior design. In the article's own words, "Its signature style was extremely classical and Kozlov (known to those close to him as Sacha) still remembers the very first project on which he worked – a 300sqm house in Moscow, replete with red velvet, gold and heavily decorated wallpapers." You can read the article and learn more here.
CES (Consumer Electronic Show)'s annual expo just took place. One area that you wouldn't think would show up would gardening… but it did! Many of us around the area are still spending the majority of our time inside and so this article rang true for us. We hope that it does for you as well. It discusses '4 Smart Indoor Gardens to Automate Your Green Home'. Whether you're good outside or not, I think all of us can probably appreciate the automation process of this, so you can focus on being as creative as possible. Those profiled include Gardyn – an indoor gardening device equipped with AI technology, Rise Gardens Personal Garden – all about small spaces like countertops and shelves, New Garden Co. Ultron Smart AI Gardening system, that per this article, "that uses an AI-based agriculture platform and app to monitor the health and growth of your plants" and Gardenstuff ELIoT Vertical Garden – a leader in recyclable materials. Learn all about them here.