You've probably been told that it's what's on the inside that counts. Whether you're receiving a scolding about superficiality, or a reminder to not judge a book by its cover, it is sage advice.
It has special meaning when you're referring to the build of your dream home or business. After all, we're talking about physical structures now. You can only guess what will happen if a home isn't built on a foundation that's firm and strong. It could slide down a hill at the first sign of a storm, or topple over in the middle of the night after being pushed by a puff of wind. While these aren't the norm, they are possible. And that's why we put such a heavy focus on the strength of the foundation of your dream home or business. It's why we got into the business that we did. Because when the foundation is strong, everything built upon that can grow and prosper, including lifelong memories.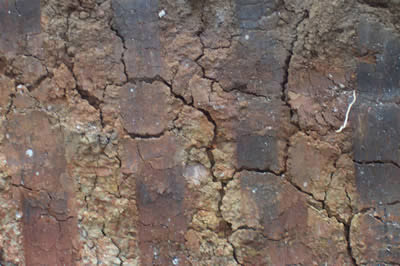 You're probably wondering what makes the soil underneath your foundation less or more safe. If you're dealing with reactive soils, which we are in this post, then they're less safe. Let's dig into what reactive soils are:
The reaction that the term refers to, doesn't have to do with contamination. The reaction refers to how the soil deals with different levels of moisture. Any soil in the clay family has some potential to change or shift shape. Those that have extra high potential to change or shift shape are referred to as reactive. The more they move, they more reactive they are.
Don't go getting too worried about the current state of your home. It's most likely that you received a soil test when your home was initially built. This test is administered by geotechnical engineers. Results are classified based on Australian Standard AS 2087/2011- Residential slabs and footings.  It's the results of this test that help contractors and restumping teams like ours, determine the best way to fortify the foundation. One important item of note is that there are a couple of different moisture levels within the terrain, that a foundation needs to be prepared for. The geotechnical engineers refer to these as "normal wet" conditions and "normal dry" conditions.
No matter what soil classification you receive, Restumping Melbourne is prepared. All that is now required is choosing a subfloor which is both suitable for "normal wet" and "normal dry" conditions, but also for the style, size and shape of the structure which you'd like to build. You ask, and you shall receive. We've seen every which type of property and our decades of experience mean that we're readily equipped to bring your vision to life.
We believe it's important to educate our consumers about not only our services, but why they're necessary. Stay tuned for our next post, when we'll dive even further into the world of reactive soil sites and choosing a subfloor that makes the most sense for you.