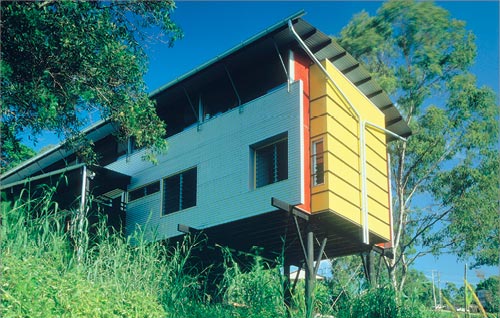 Sure, they're some of the most beautiful, but challenging sites come with whole heap of roadblocks when it comes to building, then fortifying, your dream home. It's important to see the whole picture when you're building your home from scratch. Don't just envision your dream end result; think through the entire process and any heartache that may come into play. Don't see these as full deterrents, but rather factors to keep in mind so that you can bring the best plan possible, to the planning table. Luckily for you, when you work with Restumping Melbourne, we're well-versed in challenging sites. In fact, they're some of our most favourite experiences. Because we know that we bring the necessary experience and passion to the table, the rest is just problem solving. Read on for our best advice on building on challenging sites.
It's important to note that it is always an option to choose an easier site. Challenging sites do come with a higher price tag and longer timeline to completion. There may also be environmental impacts in play, which mean additional conversations and approvals by local governmental organizations.
Still reading? Okay, it's time to get imaginative, and it's time to be flexible. Start with three very specific questions:
What kind of characteristics does this site boast?
What difficulties do we see right off of the bat?
What workarounds are we already aware of, that can mitigate these challenges?
Always keep these in your back pocket, and you'll be set up for success. Bring them up early when in conversations with your contractors, so that your contractors know that you'd like a seat at the table, you want to play an important role in the planning process.
As answers to these questions, you'll want to discuss the structure of the property, like the topography and any existing artificial structures. Next, you'll want to dissect the environment. These are two very different things. Your environment conversation more focuses on the climate, like how much rainfall the area will get, if it's in direct sunlight, or if you're working with some major wind in different seasons. Space, location and ecology are also factors that you'll want to discuss at length so that you truly have the full picture.
Restumping Melbourne is passionate about each and every part of this conversation, but site slope holds a special place in our hearts. If your site has a slope that exceeds 30 degrees, it can change what options you have for architectural styles. Look at flat land house types or hillside homes. Both can be customized to work well on your existing lot, no matter what site it takes.
Are you ready to pull the trigger on your next dream home? Maybe you're looking to take your current home to the next level? Be sure to give the Restumping Melbourne team a shout. We'd love to help ensure that your house is a home, and that it's fortified for generations of important memories to come.