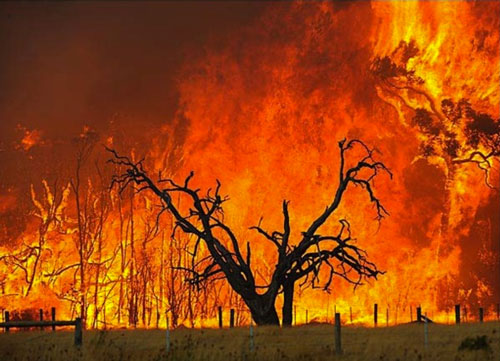 You've done your research. You scoured the Web. You read every publication possible. You even went old school and actually talked to your family and friends. You've asked every question that you could think of, and you've finally dialed in on your dream home. Let the celebrations begin, right? Well if you're building in an area that is susceptible to bushfires, then the answer is potentially- wrong.
You may be new to bushfires. If so, a general definition is a fire in a scrub or forest, specifically one that tends to spread very rapidly. These are especially common in the Adelaide Hills and other areas throughout South Australia. They can be completely unexpected, and arrive without warning. Thanks to Restumping Melbourne, you'll be set up for success next time you determine a location for a new home.
There are six different levels of bushfires. These fall under the AS 3959 Construction of Building in Bushfire Prone Areas Standard. You can contact your CFS, or your Country Fire Service, if you're concerned about a particular area. Alternatively, a local engineer or building surveyor can also help you out with this information.
Once you've determined the state of the soil, another area that you might want to explore is the different materials that your builder can use. Some materials are far more flammable than others. This does not mean that your vision can't be brought to life. Rather, we recommend bringing your ideas to your local custom builder. They'll be able to tell you what's feasible, as well as walk through a variety of alternatives.
Of course at the base of any strong home, is a strong foundation. Here at Restumping Melbourne, we're a bit biased about the importance of reinforcing your foundation. It's the foundation (no pun intended) of our business. But the benefits here are multifold. You're increasing your protection from bushfires when you add a steel frame to the foundation of your home. With a steel frame in place, you worry less about your roof, wall and floor frames, as they're reinforced much more strongly.
Even if you do decide to move forward with a build in one of these areas, there are still precautions that you can take. Restumping Melbourne will help you analyze the soil and terrain of your property, no matter where it is located. It's part of the service that you can come to expect from us. For brushfire-specific properties, we recommend that you move your home as far away from combustible vegetation as possible. We know that landscaping can be one of the most fun parts of designing a new home, but if you're looking for trade-offs- this might be one of them. We also recommend that you ensure street access for any emergency vehicles, should their assistance be needed quickly.
As with any of the topics on this blog, if you have any questions, please feel free to reach out to the Restumping Melbourne team. For more information, check out this video: