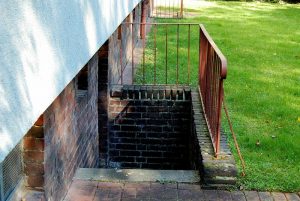 There's something niggling you about the rental property you've just bought, or you're worrying about why it's not doing as well for you as you thought, but you can't work out why. After all, you've ticked off most of the blocks on the list of requirements for a good ROI – like location, accessibility to amenities, and the rest. But there's one thing that is missing, and maybe that's space. Baxton Property Management in Hobart suggests digging deep in search of a solution, because giving your ROI a lift could lie in going up and under with a basement.
Adding usable space
When thinking of renovating to add space, going downwards may be the last idea that comes to mind. But it's a very real option for Australian investors who own timber-framed structures, traditionally supported by stumps or concrete piers.
Restumping companies like Restumping Melbourne, through years of experience restumping Australian homes, have all the know-how needed to jack up your house, and create a whole new space underneath it. This allows for extending the space without the need for a new roof or changing the basic design and layout of the existing house.
The resulting new usable space in the basement will be larger than you would get adding on an extra room, allowing you various usage configurations. You could provide the extra storage area or secure parking tenants put high on their wish list for the perfect rental, or you could create a second self-contained rental area, or even decide to do all three. Ideas for using this space are limited only by your imagination.
Why choose going down rather than up or out?
The more common choices of going up or out both have their difficulties. One of the main ones is that you are losing space to gain some. Expanding your house's footprint by adding rooms means sacrificing a large part of the garden, and perhaps getting a bit too close for comfort to the neighbours next door, if your plot is small. Going under and building a basement instead could also prevent infringement of local council restrictions on how much of your stand a house can occupy. Aesthetically, the up and under approach is also more likely to fit in well with the original structure, instead of revealing obviously that it is an add-on.
Adding a second storey? You will need to consider various issues, such as whether or not the walls and foundation will support another storey, how you will connect in the plumbing, heating and cooling systems, and how you are going to fit the necessary staircase into the existing floor space. And what about the roof? You can't always save the old roof, and even in those instances where you can, it will have to be off while new walls are built, and your house will be vulnerable to rain and storm damage in the interim.
The concept of making space down under is a fairly novel idea for Australian home or rental property owners, but is gaining popularity as a feasible alternative to building up or out when looking to add space. As property management specialist, Baxton knows how rental property owners are always looking for ways to increase their ROI, and Restumping Melbourne has all the expertise necessary to do so.
Guest Author: Baxton Property Management