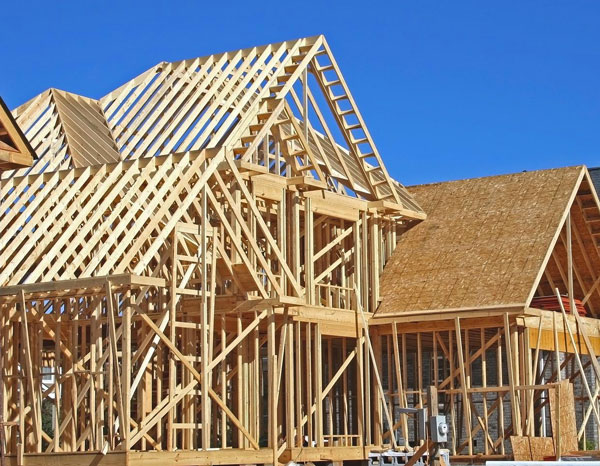 Here's a request that we get all of the time. Can you provide additional insight into how a home is built? Simple, but important. And we're more than happy to answer. Because Restumping Melbourne is committed to reinforcing the foundation of your home, we understand how important homes are. We want to treat them with care, set them up for success, ensure that you and your loved ones will be safe and secure for generations to come. But why haven't we been able to step back a little bit, take a gander at the bigger picture and provide this valuable insight to our customers? Well, today's the day ladies and gentlemen. Over the next couple of posts, Restumping Melbourne will be walking you through these important steps. Let's take a look at how you can build a home:
Build the foundation
Make sure that the site is prepared and pour the foundation. A lot of pre-work takes place before this step, but it's a step near and dear to our hearts. This is where Restumping Melbourne shines, ensuring that the foundation is poured using only the best materials and smartest practices. This is also the step when footings (what connects the house with the earth) are installed.
Complete all rough framing
What on earth is rough framing, you ask? Rough framing is the roof systems, the walls, and the floor—they create the skeleton of the home, also known as the shell. This is also the step when the sheathing (plywood or strand board) is affixed to the exterior of the walls. Next, it's time to install the roof, the windows and the doors. All of the sheathing is covered with a house wrap, which does not allow any liquid to infiltrate. No rot or mold entering this home!
Complete the roofing and siding
With the shell and the house wrap in place, you can begin to complete the roofing and the siding. This is a busy step, with lots of different players involved. It's time to say hello to your electrical and plumbing teams, who can begin to run the necessary pipes and wires throughout the property. You finally have the room to drop the larger fixtures like bathtubs and sinks, so this is when these arrive and are installed, as well. Your HVAC team will install ductwork, as well as a furnace if necessary. Once your roof is in place, you have yourself a "dried in" house (layman's terms—the trendy lingo you've been looking for!). One item of note—you'll want to ensure that all plumbing and any HVAC duct work is completed prior to any wiring. It's a little bit more tricky to run pipes and ducts around wires.
It's important to note that many of these steps are bookended by important inspections by a variety of team players and organizations. Your neighborhood and city councils will definitely weigh in at some point. There are many different provisions in place for both your safety and the safety of those around you.
Stay tuned for future steps in How to Build a Home.