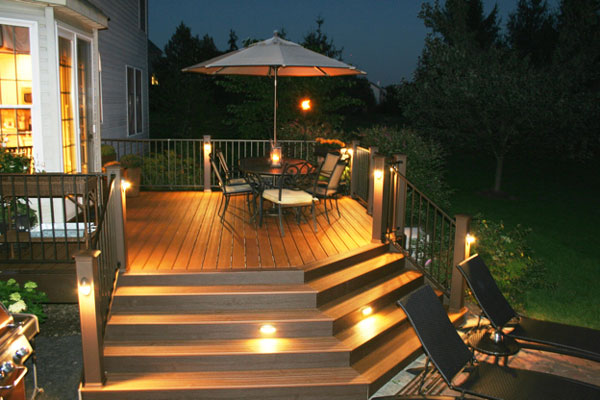 There are so many questions and details to think about when you're designing your dream home. Even if you're purchasing a home, fully-built, there are probably shifts and adjustments that you plan on making. Sometimes these are just about the last thing that you want to think about. You've come home, after a long day at your regular job, and now you have to make a dozen additional decisions about carpeting, floor tile or backyard deck? Not ideal.
Lucky for you, Restumping Melbourne loves taking questions and decision-making off your to-do list. In fact, we sort of nerd out over the finite details of the structure of your home. Because if we don't, then your homes safety may not be at the level that we'd like it to be.
This is also true about your backyard and any decks that you're planning on adding. They can add so much extrinsic and intrinsic value- a huge win if you plan on hosting frequently during the warmer seasons. But, you moan, "why can't decks just build themselves, so that I don't have to worry about this!" Like we said, don't worry.
Four Tips that Can Elevate Your Backyard Deck
The team here at Restumping Melbourne is well-versed in the design and construction of decks. Let's take a gander at some of the elements that we think will truly elevate your backyard deck!
Add a roof- Wait… right off the bat, you want to add a design feature that will immediately detract from actually having a deck? Hear us out. There are an abundance of roof alternatives on the market, which still make you feel like you're hanging outside, but also increase privacy and minimize sun-exposure.
Think about plant life- There are so many benefits to incorporating flora into the design of your deck. It will immediately feel like a more tranquil area, and can actually create sustainability opportunities for you as a homeowner. Plant life like trellis' and hanging baskets can also serve as an alternative to fencing, so that you can check that off of your budget.
Incorporate fabric- Fabric can play several different roles in the design of your deck. It can serve as a canopy, or as an area separator. It can also serve as solely an aesthetic improvement, especially if you find a cool pattern or design. Just make sure that the fabrics that you choose, don't retain water for long periods of time. The last thing you want to do is add another chore to your daily list.
Be smart about furniture- You will definitely want to include furniture in the layout of your deck, but don't go overboard. There's nothing worse than trying to fit too much into an area designed for relaxation… it will just stress you out as you try to move everything around. Instead, be strategic. Think carefully about the fewest number of chairs or tables that you could get away with.
Hopefully these ideas kick start your creativity. Be sure to reach out to our team with any questions that you may have!