What the heck is restumping? And why do you need to do it? Let's walk you through the basics so you can understand exactly how we can help you.
Restumping and reblocking are the same thing. They're both the process of replacing the timber stumps that support a house, business or school if the timber stumps are no longer effective. When the timber stumps are no longer effective, they begin to rot, rendering the foundation of your home or business less safe than we'd like it to be. At Restumping Melbourne, there's not a spectrum of levels of rot that we're okay with. Any rot whatsoever is not okay with us. There are many signs that you can look for that will suggest that you need to restump. These include cracked interior walls, bowed or soft floors, any cracking on exterior brickwork and doors and windows that aren't functioning the way they used to. We're used to working with a variety of soil compositions and conditions. They each will encourage your home to show the deterioration in a different way. However, at the end of the day, the end result is the same- a collapsed home or business.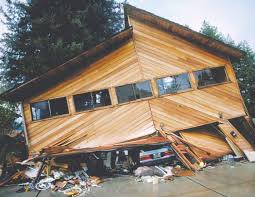 It's a huge business here in Australia but we want to be the most transparent with our customers about the process and any red flags to look for. We've heard horror stories about unexpected damage to walls, squeaking floors, crooked floors, disappearing contractors…the lot. It's unfortunate but you will never encounter any of these pitfalls with us.
First thing we do is we select the stumps. There are several different varieties. Victorian red gum is a commonly used timber stump since it's very rot resistant. It has the advantage of being more cost efficient than concrete, but will not last quite as long as concrete. You're also going to find less accurate re-leveling with timber than you would with concrete. Concrete stumps will last lifetimes except in particularly wet and damp conditions. In conditions like these, the metal reinforcement in the stump might rust. When they rust, they expand- causing an increased degree of weakness.
You can choose to only partially restump your home or business, but we don't recommend it. You're pitting the stumps against each other, as they'll deteriorate at different speeds. It's a big job to swap out only one or two stumps.
Next up- we need to have an honest discussion with you, our customers, about what to expect. Remember- our quotes are free and with no attached obligation. We just want to sit down, get to know you and identify what your needs are so that we deliver. The types of questions that we want to cover include-
Will we follow all building regulations and obtain a council building permit? (The answer to this is always, yes!)
What sort of stumps will be used?
How will they be spaced?
Will we level the floors after completing the restumping?
An agreed upon cost, start and expected completion
Once all of these factors are agreed upon, it's time to get to work!